Ivan Pepelnjak – ipSpace
Ivan Pepelnjak je naš daleč najbolj prodoren in ustvarjalen vrhunski strokovnjak s področja omrežnih tehnologij tako na področju WAN in LAN omrežij. Z omrežnimi tehnologijami se ukvarja že od leta 1985. Je eden prvih v svetu in nasploh slovenskih inženirjev, ki so si pridobili najprestižnejšo certifikacijo v industriji Cisco Certified Internetwork Expert (CCIE 1354). Ivan je znan je po številnih knjigah, člankih in objavah. Je redni pisec spletnega dnevnika ipSpace, kot tudi avtor svetovno znanih istoimenskih webinarjev s področja omrežne in strežniške virtualizacije, oblačnih storitev, SDN, VPN, IPv6 in arhitekture podatkovnih centrov. Kot dolgoletni strokovnjak in odličen poznavalec omrežnih tehnologij je zelo zaželjen in iskan po vsem svetu bodisi kot predavatelj ali kot svetovalec pri postavitvi novih podatkovnih centrov ali designa omrežij. Ivan je tudi gostujoči profesor na Fakulteti za računalništvo in informatiko Univerze v Ljubljani (FRI), kjer poučuje razvoj in design spletnih aplikacij, v svojem prostem času pa znan kot zagrizen športnik in ljubitelj alpinizma, kolesarjenja in turnega smučanja.
Milan Gabor – Viris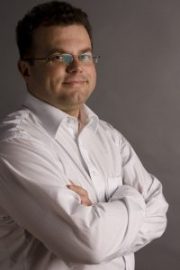 Milan Gabor je certificirani etični heker in rad analizira, kreka, heka in uničuje razne informacijske sisteme. Poleg vsega tega uživa v predavanjih in obiskih hekerskih konferenc. Še vedno pa sanja o skoku s padalom ali vsaj letenju z jadralnim padalom.
Paolo Lucente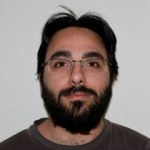 Paolo is a Technical Leader in the areas of inter-domain routing and traffic data collection at Cisco Systems, WAN Orchestration Business Unit (WAE). He is also the author of the free, open-source software package pmacct. Along with years of experience in the network operators arena, he is bringing an interest in the economics of traffic exchange in the public internet and is a contributor in standards and community forums. Previously, he has covered senior engineering and development positions at some large national and international service providers across Europe and the regional research network in his home land in south Italy – Apulia.
Domen Savič – Državljan D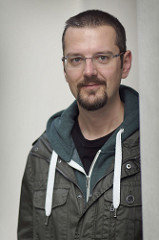 Domen Savič je komunikolog, raziskovalec informacijske družbe in direktor neprofitnega zavoda Državljan D. Zanimajo ga informativne vsebine in delovanje spletnih tehnologij za doseganje družabnih in družbenih ciljev, pri svojem delu pa skuša z interdisciplinarnim pristopom združevati znanja novinarstva, tržnega komuniciranja in odnosov z javnostmi. Vodi ga prepričanje, da tehnologija sama po sebi ne daje odgovorov, temveč je samo orodje, ki ga je potrebno znati pravilno uporabljati.
Anand Buddhev – RIPE NCC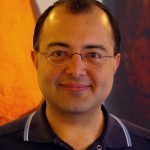 Anand is an experienced system administrator, managing various Unix-like operating systems since 1997. He is currently a senior system engineer at the RIPE NCC, mainly responsible for the RIPE NCC's DNS systems (K-root, Reverse DNS, AS112, DNSSEC), and manages all of these using Ansible.
At SINOG, Anand will do an introduction to Ansible, and also assist with any questions during the workshop.
Uroš Bajželj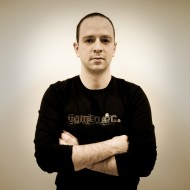 Uroš Bajželj je inženir za omrežne tehnologije, na področju dejaven že 10 let. Zaposlen je v podjetju Aviat Networks, kjer se ukvarja s testiranjem in avtomatizacijo testiranja omrežne opreme. Ukvarja se tudi z izobraževanjem, in sicer za področje omrežnih tehnologij. Leta 2013 si je pridobil cerfitikacijo CCIE. Na strokovnem področju ga zanima področje avtomatizacije omrežij ter s tem povezana orodja (Ansible, python, …).
Na SINOG srečanju bo imel demonstracijo orodja Ansible s poudarkom na upravljanju omrežnih naprav.
Tit Petrič – Monotek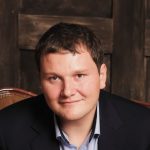 Tit Petrič is an engineer at Monotek d.o.o., where he manages the development of CMS and CRM products for RTV Slovenia, Lekarna Ljubljana, Kompas and other customers.
He is an expert database administrator and loves to find solutions to complex technological problems in the field of systems development and performance optimization.
Tit is an author of the book API foundations in Go where he teaches how to develop a solid API foundation in the Go programming language.
He gives talks on conferences about PHP, SQL, Open source and shares his experiences with peers, who work with web based technologies.
Mischa Peters – LightCyber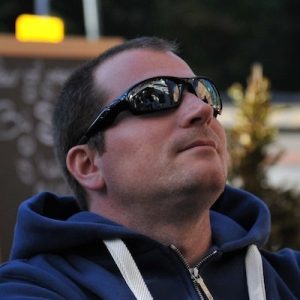 Mischa Peters is a senior technical IT professional with more than 20 years experience in the field. Committed, an effective communicator and presenter with working experience throughout Europe, Middle East, Africa and beyond.
Maurizio Moroni – Cisco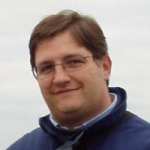 Maurizio Moroni is a Consulting Systems Engineer in the National Security and Defense vertical team in EMEAR for Cisco.
Maurizio started his career at Cisco in 2000 as Software/QA Engineer in charge of Solution Test activities for SP Voice solutions. In 2008 he joined the High End Routing and Optical group as a Technical Marketing Engineer on IOS-XR-based products, such as CRS-X, CRS-3 and ASR9000 in Service Provider and GET markets recently focusing on SDN and NFV initiatives especially in Network Orchestration and Virtualization.
Prior to Cisco, Maurizio worked in Lucent, Nokia and Vodafone in several positions involving UMTS/GSM core network planning and support.
Maurizio lives just outside of Milan, Italy with his wife and son and likes reading, computers, action movies and cool gadgets. Played and coached basketball for 20 years, now he follows his son's rugby team around.
Žiga Hudolin – MJU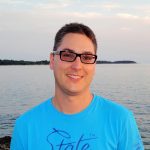 Žiga Hudolin je sistemski inženir in vodja oddelka za sistemsko arhitekturo in standarde na Ministrstvu za javno upravo. Že več let se ukvarja z java aplikacijami, linux strežniki in virtualizacijo. Njegova ekipa vedno znova išče dodatne možnosti oz. alternative sedanjemu postavljanju spletnih aplikacij na spletne strežnike. Docker je dobra alternativa, čas pa bo pokazal, ali je tudi prava. Na predstavitvi bo demonstriral uporabo Docker kontejnerjev.